How to Become a Notary KY: Become a Kentucky Notary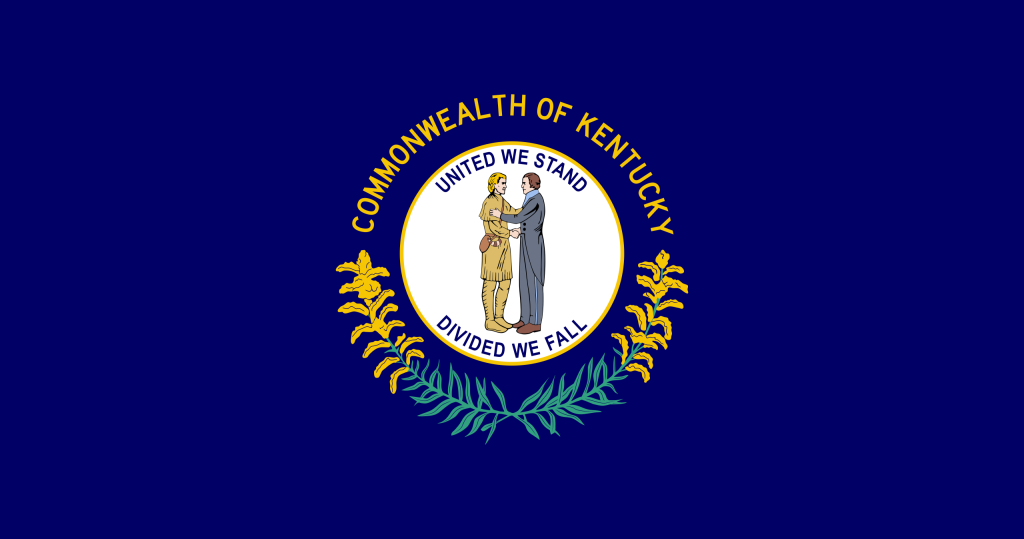 Are you looking to become a Notary in the great state of Kentucky?
With all the responsibility and honor that comes with it, becoming a notary is no small decision.
But it can be both fulfilling and beneficial if you're up for the challenge and willing to put in the effort to meet all requirements.
This blog post will give an overview of what it takes to become a notary public in Kentucky, covering everything from initial qualifications for candidacy to submitting your application.
We hope this helps make your journey toward becoming a trusted public servant as smooth as possible!
Meet State of Kentucky Notary Requirements to be a Notary Public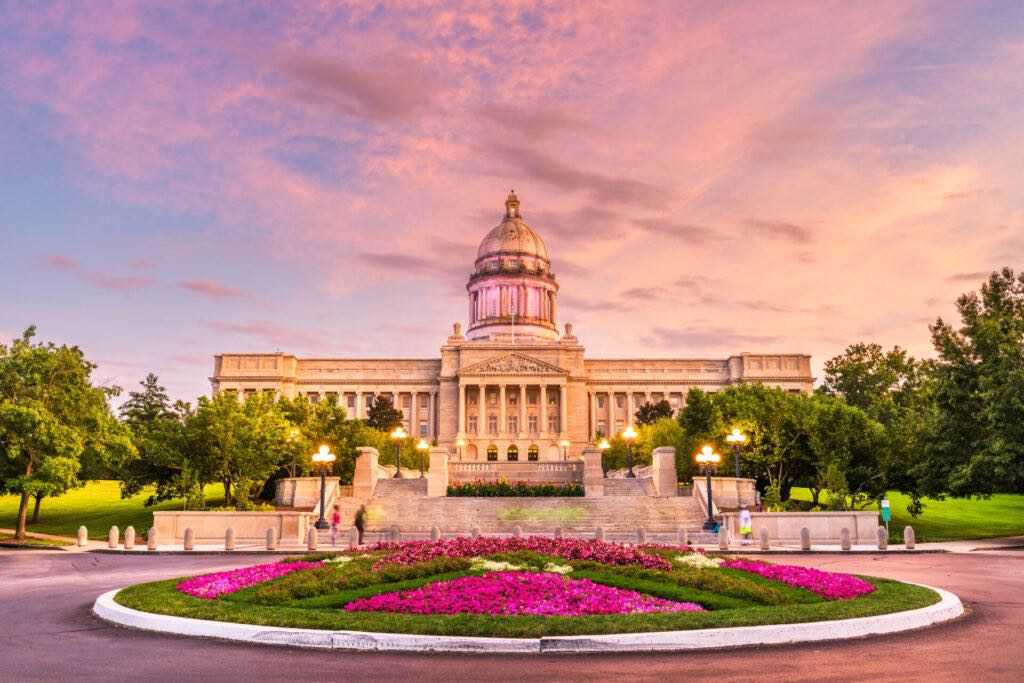 If you are wishing to apply to be a Kentucky notary public, you have to meet the following requirements:
You must be 18 years old or older.
You must be a citizen or permanent legal resident of the United States.
You must live in or work in the Kentucky county where you apply.
You need to be able to read and write English.
Who can't become Kentucky notaries?
Notaries must be of good moral character. Therefore, an applicant may be denied appointment as a Kentucky notary public for:
Not complying with Kentucky notary laws;
Committing fraud, deceit, or omission on the Kentucky notary application;
Being convicted of any felony or any other crime involving fraud, dishonesty, or deceit
Failure to discharge the duties of a Kentucky notary public imposed by statute or administrative regulation
The use of false or misleading advertising
Representing that the Kentucky notary has a right, duty, or privilege that the Kentucky notary does not have
Having had a notary commission in another set denied, refused, revoked, or suspended
Failing to maintain a notary surety bond.
How do you become a notary public in Kentucky?
Once you've met the basic qualifications to be a notary in Kentucky, it's time to start the application process.
The first step is to complete and submit the Kentucky notary public application form on Kentucky's Secretary of State website and pay the application fee.
If your application is approved, you have 30 days to visit the county clerk to complete the bonding and oath process. You must post your $1,000 surety bond, file your certificate of appointment, and take your oath of office.
What can a Notary Public do in Kentucky?
A Kentucky notary has a variety of responsibilities, some of which include:
taking acknowledgments
administering oaths and affirmations
taking verifications
certifying that a copy of a document is a true copy
certifying depositions
protesting negotiable instruments
witnessing or attesting signatures
performing other notarial acts authorized by Kentucky Revised Statutes
certifying that a tangible copy of an electronic record is an accurate copy of the electronic record if the notary has taken reasonable steps to confirm the accuracy of that certification.
Is notary training or an exam required to become a notary or to renew a notary commission in Kentucky?
No training or exam is required to become a Kentucky notary.
However, it is highly recommended that you familiarize yourself with basic notary laws and procedures before taking on the Kentucky notary public role before you perform notarial acts.
Your county clerk can provide additional information about becoming a Kentucky notary.
Is a notary bond required to become a notary in Kentucky?
Yes, all Kentucky notaries must post a $1,000 surety bond to be appointed as a notary public. The surety bond serves as financial protection for the public and ensures that notaries will perform their duties according to state laws.
The bond cost is typically a small percentage of the bond amount.
Is a notary errors and omissions insurance policy required to become a notary in Kentucky?
No, notary errors and omissions insurance is not required by the state of Kentucky. Although it is not mandatory, an E&O policy may benefit some notaries as it provides them with financial protection against any negligence or misconduct that may arise during their duty as a Kentucky notary.
A notary must take all reasonable steps to ensure that their notarial acts are performed correctly, and any errors or omissions can be financially damaging. An E&O policy may help protect you if a notary mistake leads to a lawsuit.
A good rule of thumb is to research your options before deciding whether an E&O policy is right for you.
It is important to note that an E&O policy does not replace the surety bond requirement in Kentucky. The bond and E&O policy are separate forms of financial protection.
Both are available for purchase from third-party insurance providers, with the cost depending on the coverage amount, limits, and other factors.
How long is the term of a notary public commission in Kentucky?
A Kentucky notary commission lasts for four years.
It is important to note that a commission can be revoked or suspended at any time if the notary violates their duties or fails to comply with state laws.
For this reason, all Kentucky notaries must remain up-to-date on notary public laws, rules, and regulations.
Do I need to purchase a notary stamp in Kentucky?
No, a notary stamp is not required in Kentucky; however, there are specific notary stamp requirements if a notary decides to use one.
Is a notary journal required in Kentucky?
Do notaries need journals? In some states, it is mandatory, but in Kentucky, it is not. Even though it is not required, keeping records of formal actions is a good idea. Journals provide evidence of the notary's personal knowledge of the performing of notarization acts.
How much does it cost to become a notary in Kentucky?
The application fee is $10 and must be paid by check.
The notary bond should cost between $30-$40.
You can make an optional investment in a notary seal or stamp, with prices ranging from as low as $15 to up to $25, depending on the type you choose and where you purchase it. A notary journal is also available for between $10 -$50, depending on quality.
How long does it take to become a notary in Kentucky?
After your application is accepted by the Office of the Secretary of State, you will receive written notification. You must complete your appointment within 30 days. This includes taking an oath and providing surety at the county clerk's office. So the length of the process can vary depending on how long you wait to take this oath.
Can I perform remote online notarization in Kentucky?
Yes, remote online notarization is allowed in Kentucky.
To perform notarial acts remotely, the notary must have a current notary public commission and apply separately to be an electronic notary. This includes selecting an approved technology provider and confirming that the same digital certificate will be used across all platforms.
How much can a Kentucky notary public charge for performing notarial acts?
In Kentucky, there is no set fee that notaries can charge. But before they do a notarization, the notary must tell the person how much it will cost.
How much money can a notary make in Kentucky?
According to ZipRecruiter, the average annual pay of a Kentucky notary is $49,989. According to the same site, the average annual pay of a notary who becomes a Notary Signing Agent is $98,988, with the highest being $183,994. 1
How do you become a signing agent in Kentucky?
Becoming a notary signing agent in Kentucky requires that you first be commissioned as a notary public. You should also complete a Notary Signing Agent training course and pass an exam. After passing the exam, you may need to submit additional documents to register with companies offering loan signings.
Finally, it is essential to remain up-to-date on state laws, regulations, and best practices to protect yourself and your clients.
Once you have completed all the requirements to become a Notary Signing Agent, you can begin marketing yourself as a professional notary services provider. You may join an association or network with other Kentucky notaries to increase your visibility to get more notary jobs.
You can also create a website, advertise your services on social media and other online platforms, and attend local networking events to make connections.
By taking the necessary steps to become a Notary Signing Agent in Kentucky, you can provide a valuable service to customers who need document notarizations. You will also be able to earn extra income as a Notary Signing Agent, as there is a growing demand for notarial services.
Good luck with your new notary career!