How to Become a Notary in Vermont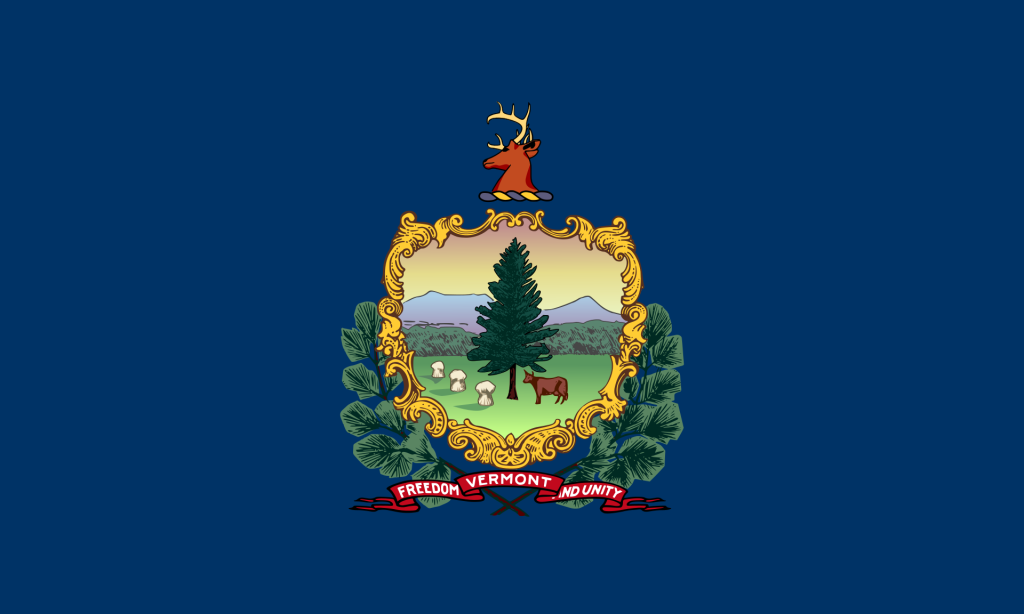 Do you have aspirations of becoming a notary in Vermont?
A Notary Public is a trusted public servant who is an impartial witness for various official documents and transactions.
Becoming a Notary in Vermont isn't a complicated process, but specific state requirements must be met before becoming one.
So if becoming a Notary or learning more about the role interests you, keep reading!
This blog post will discuss how to get started on your journey to becoming a legally recognized notary in Vermont.
Requirements to be a Notary in the state of Vermont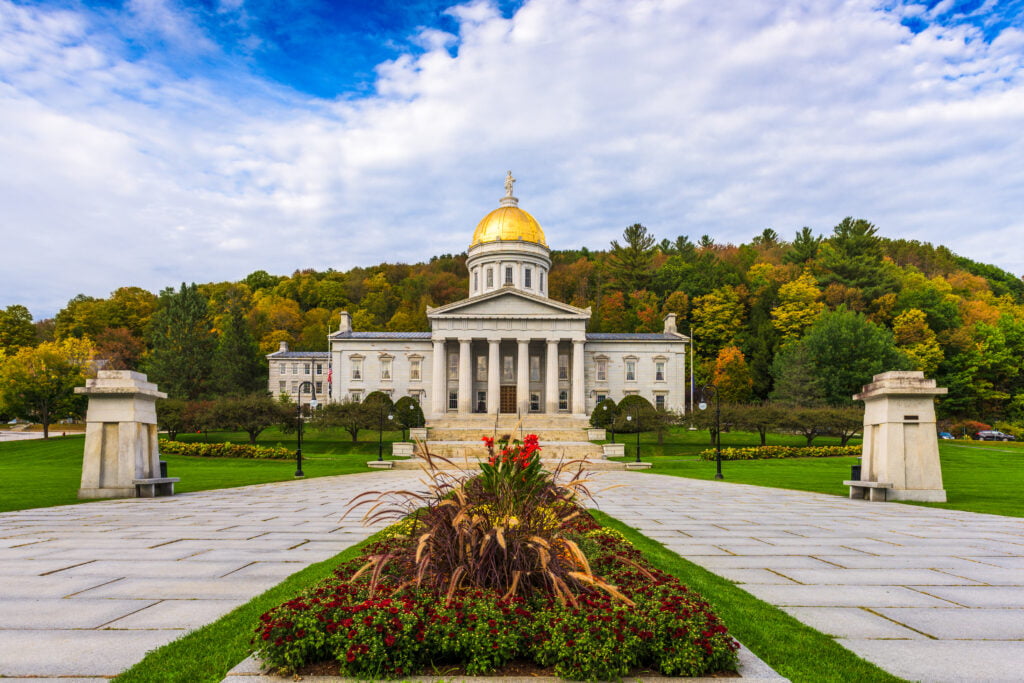 To become a Notary public in Vermont, you must meet the following requirements:
You must be at least 18 years of age.
You must be a United States citizen or permanent legal resident.
You must be a resident of Vermont or have a place of employment or practice within the state.
How do I become a notary public in VT?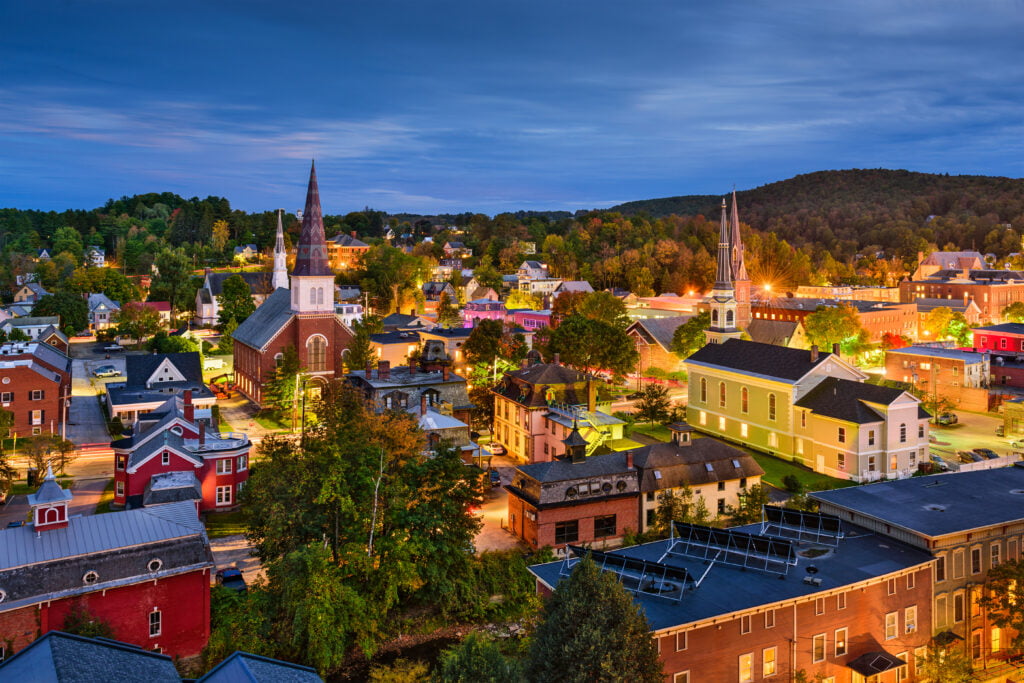 Step 1: Complete the Oath of Office form from the Office of Professional Regulation. This form must be notarized and submitted with your application.
Step 2: Complete the online application form, upload a copy of your notarized oath, and pay the $15 application fee.
Step 3: Wait for approval. Once approved, you'll receive your notary public commission and commission number from the Vermont Secretary of State and you can perform notarial acts.
Is a surety bond required for a Vermont notary public?
No, surety bonds are not required for Vermont notaries.
Is errors and omissions insurance required for a Vermont notary public?
No, errors and omissions insurance is not required for Vermont notaries.
However, errors and omissions insurance is important for all Notaries Public because it provides protection against potential costs associated with mistakes or negligence while performing their duties.
This type of insurance policy can help cover legal fees, damages, court costs, and other financial losses if you are sued as a result of an error or omission.
Even though errors and omissions insurance is not required by the state of Vermont, it's still highly recommended for all those interested in becoming a Notary.
With this coverage, you will be protected in the event that any negligent acts occur while performing your notarial services.
Do you need to take a notary training course to become a Vermont notary public?
Even though it does not require training to become a notary public, they must participate in two hours of continuing education before their renewal.
Do you need to take an exam to become a Vermont notary public?
Yes. You must pass the Vermont Notary Public exam to become a notary.
Does Vermont require a notary stamp?
No, Vermont does not require a notary stamp.
However, it may be beneficial to have one as it helps authenticate transactions and documents, and it is easier than writing all of the required information.
If a notary public chooses to purchase a stamp, it must meet specific requirements according to Vermont law.
Does Vermont require a notary journal?
No, Vermont does not require a notary journal when providing notary public services.
However, it is recommended to keep a record of all transactions as evidence that the notarial act was completed correctly and in compliance with state law.
How long does a Vermont Notary commission last?
Vermont notary public commissions last for two years, and the renewal period occurs in odd-numbered years.
How much does it cost to be a notary in Vermont?
The cost of filing the state application is only $30.
If you're looking to become a Vermont Notary Public, know that additional materials and supplies may come in handy.
Prices will vary depending on what kind of brands or products you go with- for example, a rubber notarization stamp can cost anywhere from $15-$25, while a journal would be around ten to fifty dollars.
Don't forget the other small things like pens, sticky notes, and ink refills for your seal too!
How do I renew my notary license in Vermont?
The process to renew your notary public status is the same and it must be completed before January 31 of odd years.
The first renewal for all Notaries Public will be in January 2021. If you are a renewing notary, you will need to take continuing education classes. The state will send a courtesy reminder near the time that your commission expires.
What notarial acts can Vermont notaries perform?
Vermont notaries may perform the following notarial acts:
Taking an acknowledgment
Administering an oath and affirmation
Taking a verification on oath or affirmation
Attesting a signature
Noting a protest of a negotiable instrument
Taking a deposition
Issuing a subpoena
Does Vermont allow remote online notarization?
No, Vermont does not allow remote online notarization. All notarial acts must be performed in person, and the signer must present valid identification. The state did temporarily allow remote notarization because of an emergency order relating to the COVID pandemic.
How
How much can VT Notaries charge for their services?
In 2019, Vermont abolished the requirement for Notaries to adhere to a fee schedule when charging for notarial acts.
It is a best practice that signers are informed of fees priorly to avoid any misunderstandings or discrepancies.
How much do Vermont notaries make?
According to ZipRecruiter, the average annual pay of a traditional Vermont notary is $57,023. According to the same site, the average annual pay of a notary who becomes a Notary Signing Agent is $105,325, with the highest being $195,717.1
How do I become a signing agent in Vermont?
Signing agents are notaries public who specialize in loan documents and other real estate transactions.
To become a responsible loan signing agent, you must first meet the requirements to become a notary public in Vermont.
Once you have obtained your notary commission, you must also register to get a professional paralegal license as attorney involvement is required for real estate transactions in Vermont.
You can, however, specialize in loan document signings for properties out of the state because they are in another jurisdiction and have different rules.
A notary signing agent certification program will teach you the necessary skills and give you the detailed information required to perform loan document signings and what additional resources are required.