How to Become a Notary Signing Agent
A Notary Signing Agent provides a vital service in facilitating the loan process, and it is essential to choose one that is trained, knowledgeable and experienced. They work with mortgage documents at mortgage closings. In this article, we'll explain the basics for becoming a Notary Signing Agent so you can start your notary public business providing notary services to notary signing agencies and loan signing companies.
What is notary signing agent?
Notary signing agents are notaries with specialized expertise in handling mortgage loan paperwork. Notary Signing Agents are often called Loan Signing Agents. Notaries frequently serve as witnesses for signing important documents. The Loan Signing Agents do the same but have an increased specialty in home lending documents. Loan Signing Agents must know all applicable laws and regulations regarding lending documents and how the loan process works. Providing excellent customer service and professionalism are essential skills for becoming a successful Loan Signing Agent.
Which notary job makes the most money?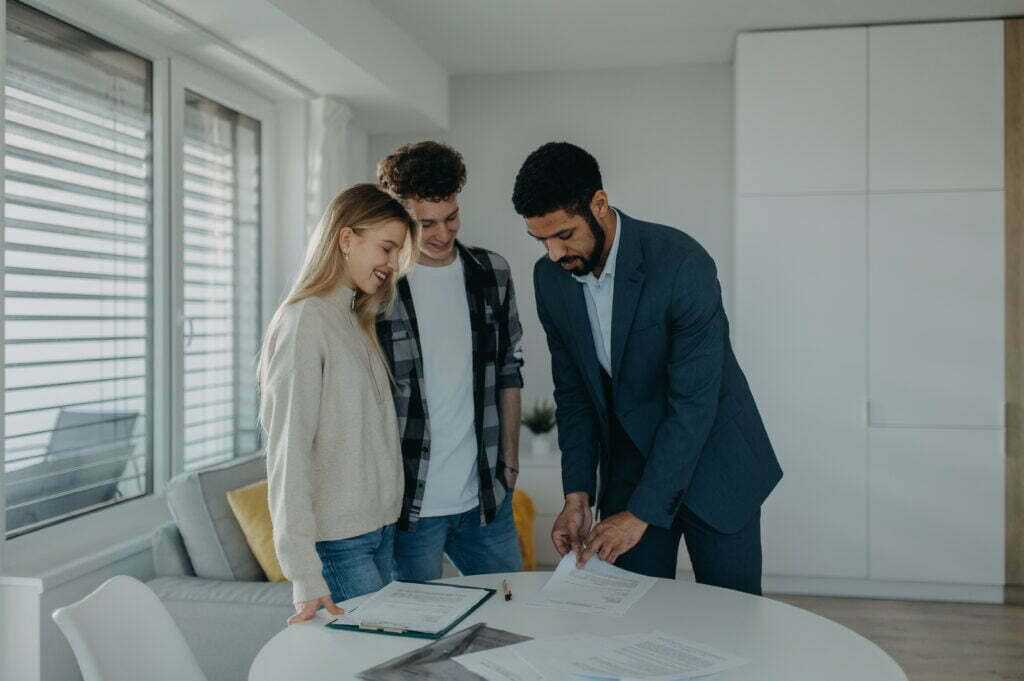 Signing agent jobs make the most money. Loan Signing Agents can make more money with their notary commission by using their specialized knowledge of the home lending process. This benefit extends beyond those qualities usually associated with a notary, allowing Loan Signing Agents to charge additional fees for their services. With their advanced abilities, a Loan Signing Agent has the potential to make relatively large sums due to their increased pay range per signing appointment—typically between $75 and $200. This can generate a successful loan signing business.
How do notary signing agents make money?
Notary loan signing agents usually earn money for appointments and work completed. It usually involves presenting loan paperwork (not providing legal services) to the borrowers and notarizing their signatures.
As an independent contractor, the rules of the workplace change. Your wages and hours are no longer tied to one job or requirement; you have more control over them. You can decide when it is best to take on signings, when to take a break, and how much money you want to make from each job. This allows for a level of freedom that many traditional employees may not be able to experience. You also can save yourself from becoming too overwhelmed by having only one career, so long as you stay on top of your available choices in signing companies.
With this independence comes great responsibility, however. Finding successful work outside of traditional settings isn't always easy. Still, with proper planning and good time management, working freelance can be a great way to give yourself some freedom in your finances and working life.
Mobile notary versus notary loan signing agent
Mobile Notaries and their counterpart Notary Signing Agents provide an invaluable service to customers by taking the document signing process right to their doorsteps. These dedicated professionals travel from residential to commercial markets to meet at appointed times and locations.
Yet while both deliver similar services in similar settings, the primary difference between them lies in their degree of specialist knowledge when handling pertinent loan paperwork.
Mobile notaries are often hired to notarize documents, but loan signing agents focus specifically on mortgage loan paperwork.
Only Notary Signing Agents can ensure buyers, sellers, brokers, and lenders have all the documents they need during purchases or refinancing.
Loan Signing Agents need specialized knowledge and an extensive understanding of the home lending process, while mobile notaries may not.
Step 1: Become A Notary in Your State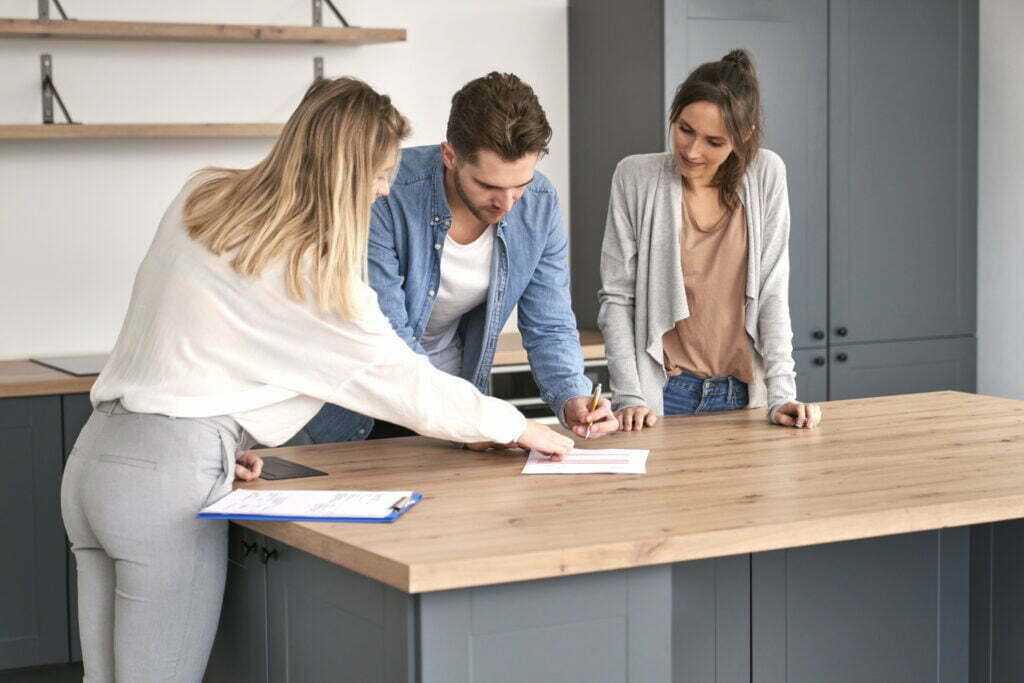 To become a Notary Signing Agent, you must obtain a notary commission. All states require individuals to meet specific qualifications to become a notary public.
Notary public requirements
Generally, all applicants must be at least 18 years old, maintain their residence in the state they wish to serve, be a legal resident, and have no criminal record. Additionally, some states may require you to take a written exam or complete a training course before being appointed as a notary public. Most will also require you to purchase a surety bond and/or have a background check or other type of background screening.
All individuals who meet the requirement of becoming notaries in their states can be Notary Signing Agents.
Apply to your state
Contact your local Secretary of State's office for more information about specific requirements for becoming a notary public.
This process can take up to several months, depending on where you live.
Some states have longer processes than others, and some process applications more quickly than others. It's the only part of the process that you can't control.
Traditional notary public responsibilities
Depending on your state's notary laws, your responsibilities may include witnessing and certifying deeds, mortgages, contracts, and other legal documents; administering oaths; performing civil marriage ceremonies; taking acknowledgments of deeds; affixing notarial seals to documents; and authenticating copies of certain documents.
Being a notary public is an important job requiring diligence and responsibility. If you have the necessary qualifications and skills, it can be an excellent opportunity to serve your community while earning additional income.
Step 2: Purchase Your Notary Supplies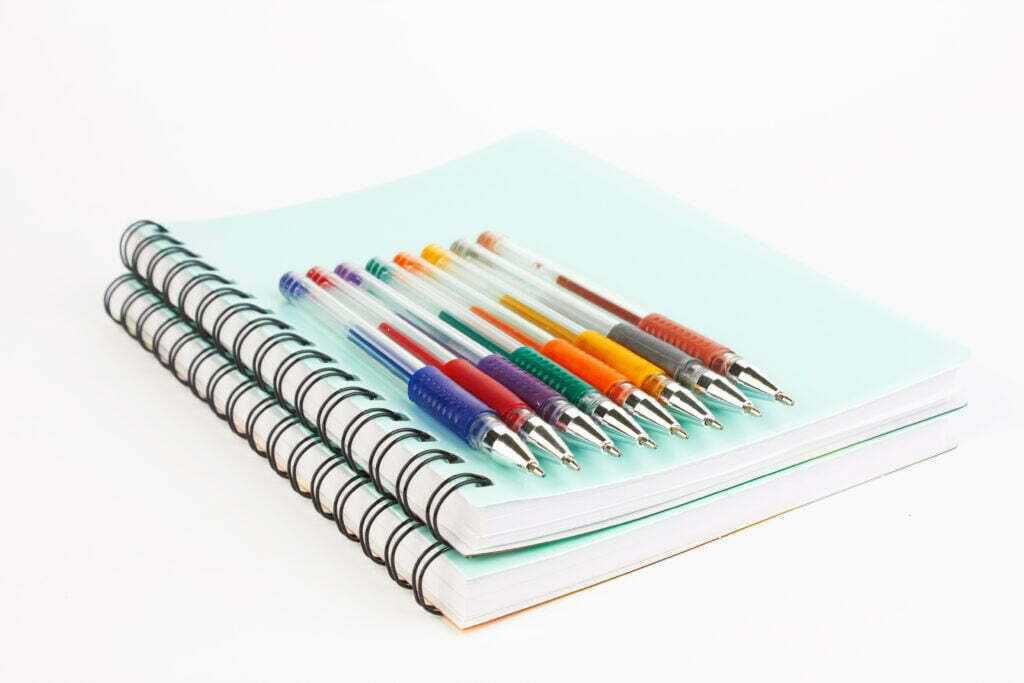 After receiving your commission, you must purchase the necessary supplies and tools. Signing agents need reliable transportation for their assignments, a notary seal (often called a notary stamp), a notary journal, a mobile phone, a printer, and a scanner. There are others, but these are the most important. 
The notary seal is a rubber stamp that contains your name, state, county, commission expiration date, and notary number. The notary journal is a written record that you must keep of all your notarizations. You'll need a mobile phone to set appointments and run your business. And you'll need a printer to print out loan documents and a scanner to scan them to send back to signing companies.
Additionally, most companies that hire Loan Signing Agents require that they carry Errors and Omissions Insurance (E&O). The bond required by some state notary laws protects the public, but this insurance policy protects the notary public.
Step 3: Conduct Your First Signing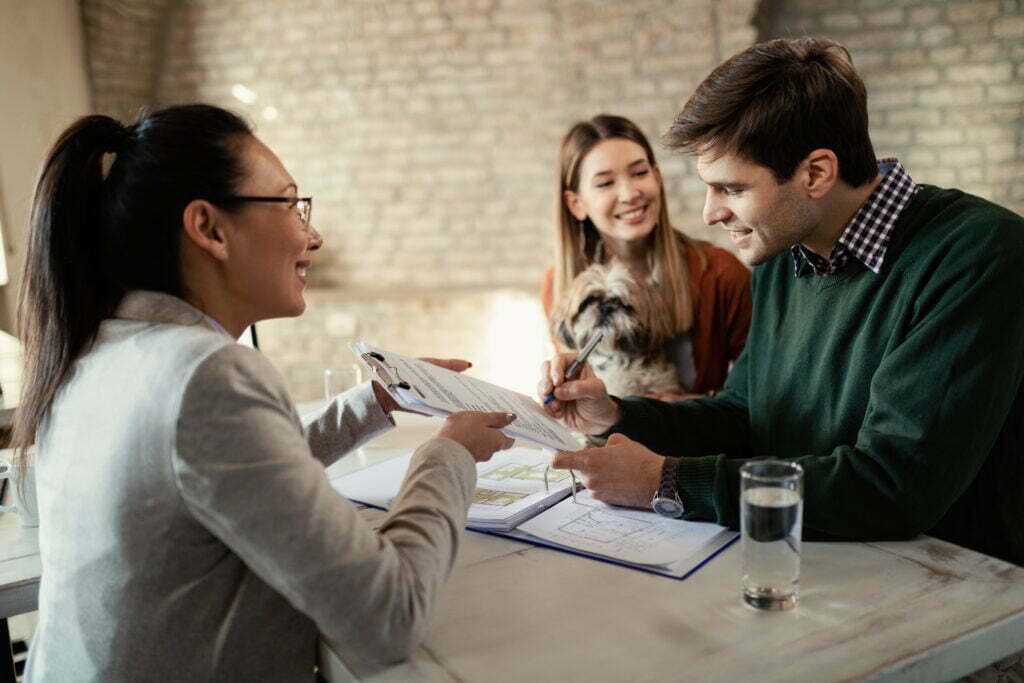 Your next step towards becoming a notary loan signing agent is to ensure that your loan packages are completed correctly. That means that they were all appropriately signed.
Make sure that you understand all of the papers in the loan package. This way, you can explain them to the person signing them. You should familiarize yourself with the standard loan documents to explain them accurately to clients.
Some companies help you find a job for signing a loan. You register with them, and they will contact you when there is a job available.
Even experienced lenders think the only duty of the loan signing agent is to ensure everything is signed and notarized. But that's not all you have to do. You also must ensure the borrower feels safe signing the documents and that the lender's documentation is completed correctly. If you understand it, then you can get repeat business.
Step 4: Protect the privacy of your clients
All loan documents come with personal information that must be handled carefully. According to law, this personal information should not be distributed without the borrower's consent. If you ignore these laws and distribute this information (even accidentally), you could find yourself in hot water.
Do I need a Loan Signing Agent training course to become a loan signing agent?
No formal qualifications are required. However, it's best to take notary signing agent training to know what you're doing when you get your first appointment. These classes typically also teach you how to set up and market your Notary Signing Agent business. The best loan signing agent training courses provide certifications that you can use to show signing companies that you have completed your education. This is the case with our own Notary Signing Agent online training course.
Can a realtor be a notary?
Did you know that a realtor can also be a notary? It's pretty standard for realtors to obtain their notary public commission. This allows them to perform notarial acts such as witnessing signatures on real estate documents. Having a realtor who is also a notary can be a convenient and time-saving benefit for clients. They won't have to go to a separate location or hire someone else to notarize their documents.
Signing agent certification
Many state laws don't provide a qualification requirement for Notary Signing Agents. But the mortgage industry operates under regulations. Since lender companies, title companies, and signing agencies must meet regulatory standards, they set a high standard for the Notary Signing Agents they hire. While each firm has its guidelines, we strongly recommend completing notary loan signing agent training and obtaining a Notary Signing Agent certification to boost your chances of being hired by the widest variety of companies.
The certification allows you to show your understanding of the loan signing business to increase your chances of finding a notary signing agent job.
What else should I do to become a certified Notary Signing Agent?
Before you become an experienced Loan Signing Agent, there are essential steps you can take to enhance your career further. We've already mentioned that becoming a Certified Notary Signing Agent through notary loan signing agent training is one way to demonstrate your commitment to the profession and show potential employers that you are qualified for the job.
It's also essential to understand state-specific laws and regulations associated with loan document signings and the loan closing process, as these rules vary from state to state. You should also stay up-to-date on industry trends and technological advances related to loan signings. By understanding what is required of you, you can ensure that each lender or borrower receives an accurate and secure loan closing experience.
You can start making money as a Loan Signing Agent with the right qualifications, loan signing training, and dedication. With specialized knowledge of loan documents and strong customer service skills, you'll be prepared to take on loan signings confidently!
Finally, to become a successful Notary Signing Agent, you must network with signing services, attorneys, lenders, loan officers, title companies, escrow companies, real estate agents, and other professionals within the mortgage industry. This will help you build your customer base, increase visibility, and make yourself more attractive to potential employers. Knowing how to market yourself and build a solid customer base can help maximize your earnings as a Notary Signing Agent. With hard work and dedication, you can turn your passion into an excellent source of income. And with the right qualifications and dedication, you can become a successful Loan Signing Agent in no time!