How to Become a Notary Ohio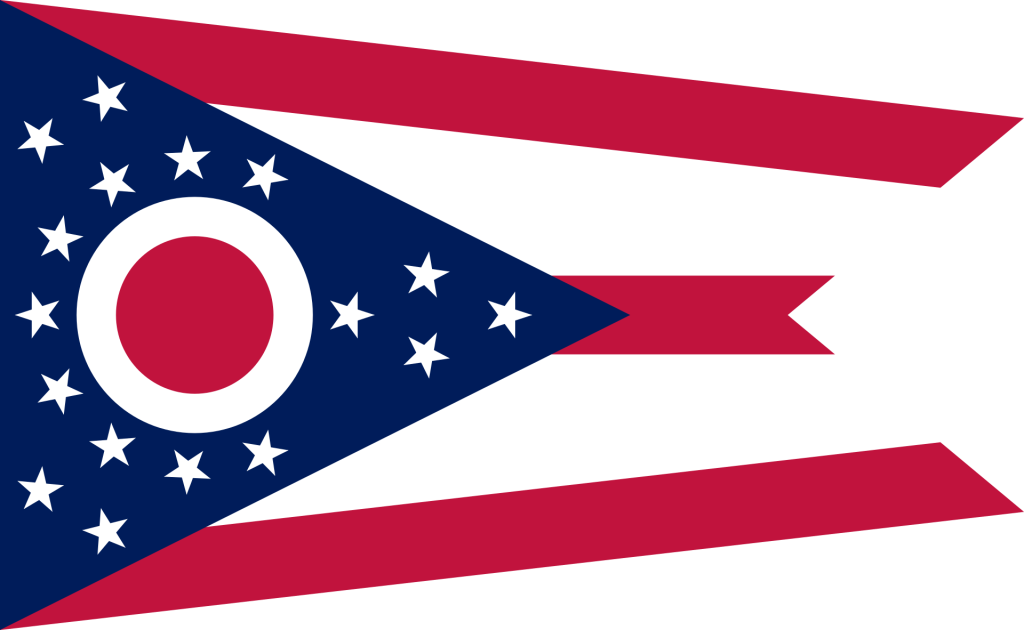 Do you want to become a Notary in Ohio?
Did you know that becoming a Notary can offer many benefits, such as acting as an impartial witness for essential documents like wills and mortgages? It's true! Becoming a notary is easy, and anyone from Ohio who meets the requirements can do it with the proper knowledge, resources, and materials.
This blog post will take an in-depth look at what it takes to become a Notary in Ohio. We'll cover topics such as eligibility requirements, fees, preparation tips, and more—so whether you're just starting or looking for ways to enhance your existing skillset – this guide has got you covered.
Can anyone be a notary in Ohio?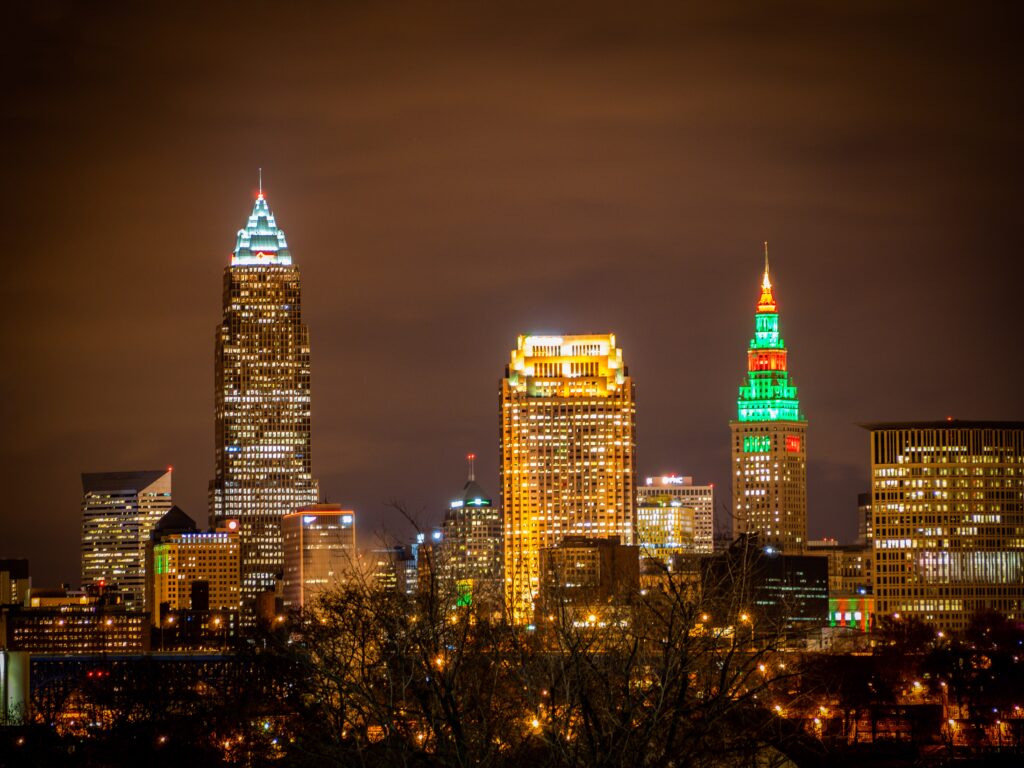 To become an Ohio notary public, you must meet the following requirements:
Be at least 18 years of age
Be an Ohio legal resident or a non-resident attorney who practices law in Ohio and has a principal place of business or practice is in the state of Ohio
Not have any disqualifying offenses on your criminal record
What disqualifies you from becoming an Ohio notary?
A commissioned notary public is obligated to report any conviction or plea of guilty/no contest for a crime that violates Chapter 4776.10 of the Revised Code, 2913 of the Revised Code, or an equivalent offense during their commission period to the secretary of state. If found guilty, even if they are an attorney notary public, the Ohio Secretary of State must revoke their notary commission immediately.
What is the process to become an Ohio notary public?
Secure an official Bureau of Criminal Investigation (BCI) background check. This BCI report is a criminal record check to show the state that you do not have any disqualifying offenses.
Take an approved training course.
Apply online by submitting the online application at the state website.
Is notary training required to become a notary in Ohio?
You have to take a three-hour notary course approved by the state. You have to take it from a provider approved by the state to provide notary training.
Is a notary exam required to become a notary in Ohio?
Yes, you need to pass an exam inside your approved notary class to become an Ohio Notary. If you don't pass the first time, you must wait 30 days to try again. If you fail a second time, you must start the whole process again. Attorneys do not need to take the exam.
Is a surety bond required to be an Ohio notary public?
No, you don't need a surety bond to be a notary public in Ohio.
Is a notary errors and omissions insurance policy required for Ohio notaries?
No, Ohio notary publics do not need an errors and omissions insurance policy.
However, it is strongly recommended that you purchase one to protect yourself against any legal fees related to malpractice or misconduct.
Do I need to purchase a notary stamp in Ohio?
Yes, you must have either a notary seal (notary stamp, notarial seal) or an embosser.
Do I need to purchase a notary journal in Ohio?
Although the state recommends maintaining a Notary journal for regular notarizations, using one is not legally required.
How much does it cost to become a notary in Ohio?
For your initial Notary education course and exam, you'll be charged $130, which goes directly to the state-approved training provider you choose.
The Bureau of Criminal Investigation (BCI) criminal records check cost ranges from $35 to $50.
The fee to apply is $15.
Some notary supplies are also required. Obtaining a notary stamp, also known as a notary seal, is essential. You can acquire one for anywhere between $15 and $25 – the cost will depend on your desired choice of stamp and where you buy it from. Additionally, make sure to pick up a reliable notary journal; these range in price from around $10 to upwards of $50, depending upon the quality you're looking for.
How long is the term of a notary public commission in Ohio?
The term of a notary public commission in Ohio is five years.
How long does it take to become a notary in Ohio?
The time it takes to do this may differ depending on who you choose to help you. But you must complete everything within six months of getting your criminal records check. Otherwise, you will have to start from the beginning again.
Will I need to renew my notary commission in Ohio?
Renewing your Ohio Notary commission is virtually just as easy and straightforward as becoming a new one! The only real differences are that the education course is shortened to an hour, costs $45, and you don't have to retake an exam. Begin renewal preparations three months prior to when your current commission expires.
What notarial acts can an Ohio notary public perform?
Notary publics in Ohio are allowed to do the following things:
Take acknowledgments
Administer oaths and affirmations
Attest documents
Perform Jurats
Can notaries public perform remote online notarizations in Ohio?
Yes, once you are commissioned as a notary public you can apply to be an online notary public to perform remote online notarization.
How much can a notary charge in Ohio?
Notaries public in Ohio can charge up to $5 per traditional notarial act $25 for each remote online notarization.
How much can a mobile notary charge in Ohio?
The state of Ohio has not set maximum travel fees for mobile notaries public, but the signer must agree to a reasonable travel fee in advance before getting any documents notarized.
How much do notaries make in Ohio?
According to ZipRecruiter, the average annual pay of an Ohio notary is $52,361. According to the same site, the average annual pay of a notary who becomes a Notary Signing Agent is $87,872, with the highest being $180,675.1
How do I become a notary signing agent in Ohio?
To become a Notary Signing Agent in Ohio and make more money, you must obtain a notary commission. Then, you should complete a course on the responsibilities of a Notary Signing Agent, including familiarity with loan documents and how to run your business. Additionally, you may be required to have Errors and Omissions Insurance for additional protection. Ohio requires attorney involvement in real estate transactions, but there is a lot of opportunity to perform signings that originate in other states.
Are notaries in demand in Ohio?
Yes, notary services are in demand in Ohio. The need is particularly significant in loan documents and real estate paperwork. Many businesses are looking to outsource this work to Notary Signing Agents, creating even more opportunities in Ohio. As such, becoming a Notary Signing Agent can be a great way to earn extra income. Additionally, many Notary Signing Agents offer their services as mobile notaries, which allows them to travel to people's homes or places of businesses to meet their needs. This option is desirable for clients who may otherwise have trouble getting a document notarized. Becoming a mobile notary can bring your services to those who need them.