How Become Notary Public: How to Get Your Notary Commission
Becoming a notary public usually involves submitting a notary application through your state's Secretary of State notary office, but some states do it differently. Somtimes it's the governer who appoints notaries and sometimes it's done by the attorney general. The process can vary depending on state statutory laws.
After your notary public application is approved, you'll receive a "notary commission" as a notary public. So, if you're looking on your state's website and don't see a prominent link to apply, look for pages about obtaining a notary commission. You can also call your state's office and ask about their process for obtaining a notary public commission.
There are three main types of notaries public:
Notary Public: A notary public is a public officer authorized to perform certain legal functions, such as taking affidavits and acknowledgments and administering oaths. You become this when you learn your state's notarial law and your state approves your application to become a notary public. This category includes the notaries you see at mailbox stores and the most seasoned loan signing agents. Becoming a notary public is the first step to starting your loan signing career.
⬆︎⬆︎⬆︎⬆︎⬆︎ All mobile notaries and notary signing agents are notaries public ⬆︎⬆︎⬆︎⬆︎⬆︎
Mobile Notary: A mobile notary public is a notary public who provides their services to clients at a convenient location rather than the traditional office setting. This could include coming to the client's home or business or meeting them at a mutually agreed upon location, such as a coffee shop. Mobile notaries are prepared to handle the unique challenges of notary services outside a traditional office environment.
⬆︎⬆︎⬆︎⬆︎⬆︎ Many notary signing agents are mobile notaries ⬆︎⬆︎⬆︎⬆︎⬆︎
Notary Signing Agent: Notary Signing Agents (also referred to as mobile notary signing agent) are specialists who work with loan documents. Even though many are mobile notaries who travel to their clients, some work from offices. They learn about mortgages and the different types of documents involved in a mortgage. Notary signing agents work to help borrowers sign documents, put their initials where needed, and complete other information on the documents.
How to Become a Notary Public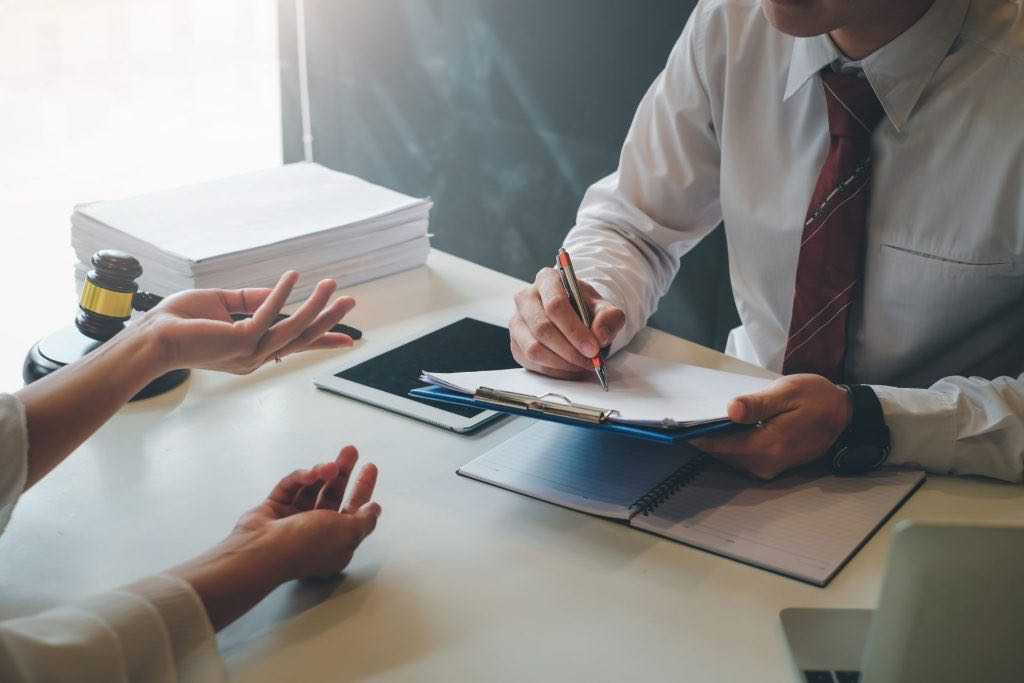 The general process to become a notary public is described below.
Typical Requirements
Although every state has different requirements, and you should verify these with your state, you can expect that your state will probably require at least the following:
At least 18 years of age
Be a citizen or permanent legal resident of the United States
Be a resident of or have a place of employment or practice in the state
Be able to read and write English
No felonies
No misdemeanors involving dishonesty
Surety bond
Most states will also require that you obtain a surety bond. The purpose of this notary bond is to protect the public, not the notary public. Different states will require different amounts, and the cost of the bond is a fraction of the amount of the bond. For instance, I recently purchased a $5,000 bond that covers all four years of my commission for my state for $25. A $5,000 bond doesn't cost $5,000.
Courses and Exams
Some states require that you attend an authorized notary education course and/or earn a passing score on an examination (test). We've been providing training courses for two states (California and Colorado) for over ten years, so we can help you obtain your commission in one of those states if you take our state training course (linked below).
Your Notary Application
Many states allow notaries to apply online to receive their notary public office, but others require applicants to submit paper applications by mail. There's usually an application fee. You'll also need to provide details about your home address and business address. Some states require a background check to be sure that you don't have a felony, but others might ask you to verify that you don't under penalty of perjury when you take your oath of office.
What to do when your application is approved
Again, this varies by state, but the following steps apply to most states. When your application is approved, you'll typically be supplied with your commission expiration date and sometimes a notary public number. You'll use this information to purchase your notary supplies including your notary seal (also called a notary stamp) because most states require the commission expiration date and notary public number on the notarial seal. Some states, like California, won't even let you purchase your notary stamp without a certificate that they send upon your appointment as a notary public. It's usually at this point when you can complete a notarial act or several notarial acts.
Apply ASAP
If you're not already a notary public, we recommend starting the process ASAP because the length of the application process can take months in some states. You can complete the process in other states and be approved in less than a week.
But don't worry; you can work through this class and learn everything you need to know about being a loan signing agent as you wait for your commission, so you'll be ready to start as soon as you receive your commission, purchase your seal, and meet any other state requirements.
Note that some states have additional requirements for Loan Signing Agents. We've noted those requirements next to the relevant states below. These requirements were accurate the last time this lesson was updated and, like everything else in this course, are not intended to be legal advice. States can change laws whenever they want or interpret current laws differently depending on who is currently in charge, and it's your responsibility to research the current requirements in your state by calling your state's notary public licensing office.
Please help us to keep this page updated. States frequently change their websites, so a link that worked yesterday might not work today. Please contact us if the link to your state's resource above doesn't work or doesn't lead you in the proper direction to research your state's requirements.
How to renew notary commissions: What to do before your commission expiration date
In most states, the renewal process is almost the same as getting a new commission. States usually recommend renewing a certain number of days before the current commission expires.
If a notary's commission expires before the notary commission is renewed, that notary public won't be able to perform notarial acts while waiting for the renewal. Some states also have consequences for not renewing on time, like taking another class or examination or submitting all your notarial documents, like your notary journal, to a specific department at your state's office.
Additional information for new notaries public
Most states have rules about when a notary public must submit an address change when changing your home or business address. This is just one of the many administrative rules that your state might have. We recommend you know all of your state's administrative rules for managing your notary commission.
How to be a remote notary
Not all states allow remote online notarization, so research your state's laws or contact your state's notary department to see if you can become a remote notary in your state.
In most states that allow remote notarization, it usually involves a separate application after you receive your notary commission, including a written statement saying that you partner with a technology vendor that provides everything the state requires for documents to be notarized electronically rather than in-person.
How to become a mobile notary public
A mobile notary public is a commissioned, certified, and registered notary public who travels to clients to perform notarial acts. Mobile Notaries are often hired by financial institutions, attorneys, businesses, or individuals needing their signature papers to be legally valid and officially recognized.
To become a mobile notary public you must first obtain a notary commission from your state. Then it's just a matter of setting your prices within your state's maximum fees and advertising.
How to become a Notary Signing Agent
A Notary Signing Agent is a commissioned notary public specializing in loan document signing. This includes being able to provide detailed instructions to borrowers and being able to recognize and correctly complete all required business documents related to the loan package. It also involves knowing the different types of loans that require notarization and familiarity with the laws that regulate loan packages.
To become a Notary Signing Agent and start your loan signing career, you must first obtain a notary commission from your state and then complete additional training to receive certification as a Notary Signing Agent. This includes an exam covering topics such as understanding loan documents, verifying a borrower's identity, and properly completing notarial certificates. Once certified, you can apply to work as a Notary Signing Agent with loan signing companies or title companies.
The above information provides an overview of how to become a notary public and renew your commission in the US.
More Information for Your State
We've written the following detailed articles for each state.