How to Become a Notary in Louisiana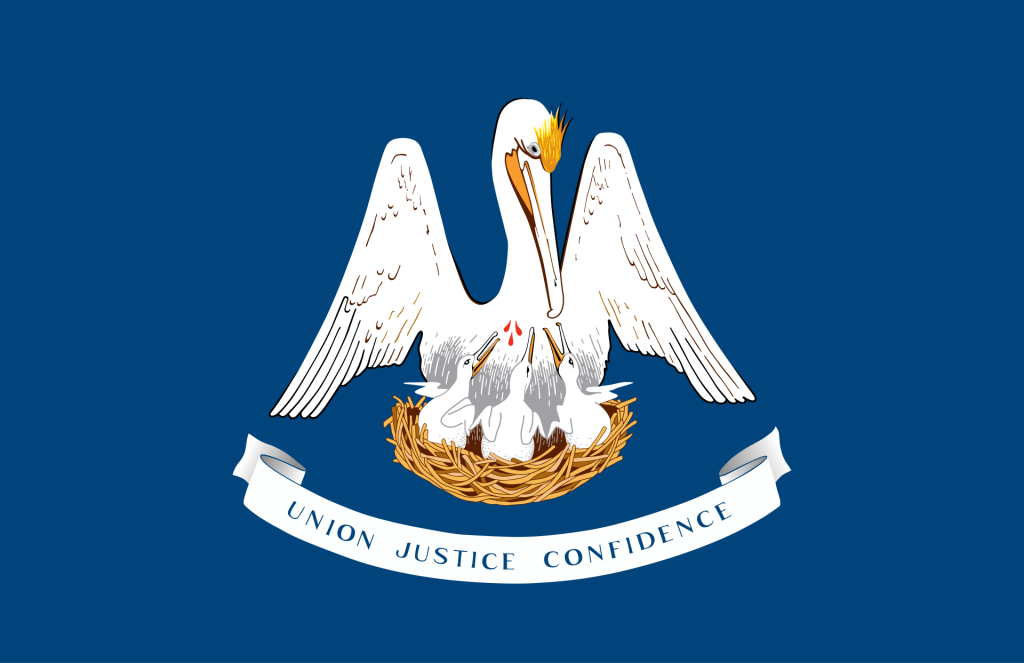 If you're living in Louisiana, becoming a notary might be the perfect way to earn extra income. Notaries play an essential role in many facets of daily life by verifying and certifying documents before they can be used for legal purposes. Such experience and knowledge within your professional portfolio can also give you a competitive edge when applying for jobs or promotions! So if you're ready to take the plunge into the official world of notarization, read on as we walk through what it takes to become a notary public in Louisiana so you can perform notary services.
Who qualifies to be a Louisiana notary public?
Becoming an applicant requires you to fill out the Application for Qualification. To be eligible, you must meet these criteria:
You must be registered to vote in the parish where you want to seek a notary commission.
You must be a resident citizen or alien of Louisiana
You cannot have been convicted of a felony unless given a pardon.
You must be able to read, write, speak, and understand the English language.
You must be at least 18 years of age
You need to have a high school diploma or a diploma for completing a home study program approved by the State Board of Elementary and Secondary Education. Another option is to have a high school equivalency diploma, which you can get by completing the General Educational Development test.
How do you get a notary license in Louisiana?
To be eligible, you must meet the requirements in the previous section.
To be considered for the pre-assessment test, submit a finished Application to Qualify with an accompanying $35 qualifying fee to the Louisiana Secretary of State.
Sign up for the notary exam pre-assessment online and pay a $30 fee to complete your registration.
Once you obtain your pre-assessment score for the notary exam, register online and submit your registration fee of $100 to take the state notary test.
Successfully complete and pass the Secretary of State's state notary examination.
Once you successfully pass the state notary exam, submit to the Secretary of State: (1) two oaths of office – one for filing with the Secretary and another with your parish's clerk court; (2) an original signature page; and (3) an original or certified copy of a surety bond approved by your local parish clerk court, or an errors and omissions policy worth $10,000.
Is notary training required to become a notary in Louisiana?
No, there is no notary training required in Louisiana, however, taking a notary class or online course to understand the process and laws better will help you pass the examination and become a successful Louisiana notary.
Is a notary exam required to become a notary in Louisiana?
Yes, you must pass the state notary examination administered by the Secretary of State. In addition, there is a notary exam pre-assessment before you qualify for the mandatory notary exam.
How hard is the notary exam in Louisiana?
To become a Notary Public in Louisiana, a candidate must take and pass a notary exam. The pass rate for the exam is just under 21%. So, yes, the Louisiana notary exam is challenging. That's because notaries in Louisiana can do much more than in other states, so there's much more information to cover.
In Louisiana, Notaries are permitted to do far more than serve as witnesses for signatures. They can create wills and contracts, handle successions of estates valued at less than $125,000, and draft documents related to real estate transfer without having a lawyer's license or offering legal advice.
How much does it cost to become a notary in Louisiana?
To become a Notary in the state, you must pay an application fee of $35. Additionally, completing your pre-assessment costs $30, and registering for your official exam comes to $100.
The $10,000 notary surety bond should cost between $40-$50 from a company that provides bonds or insurance.
Notary supplies can differ in price depending on the product. A notary stamp should cost $15-$25. A notary journal could cost $10-$50. You may also need additional supplies like pens, post-it notes, and extra ink for your notary seal.
How long is the term of a notary public commission in Louisiana?
Notaries in Louisiana are commissioned for life
Is a surety bond required to be a notary in Louisiana?
As a Louisiana Notary, you need either a $10,000 5-year bond or an Errors & Omissions insurance policy.
Is a notary errors and omissions insurance policy required to become a notary in Louisiana?
As a Louisiana Notary, you need either a $10,000 5-year bond or an Errors & Omissions insurance policy.
How long does it take to be a notary public in Louisiana?
Processing your application can be a lengthy process. The registration and scoring for both the Application to Qualify and Notary Examination Pre-Assessment take up to one week each. Furthermore, you must register at least 45 days prior in order to sit for the Notary exam which is administered twice per year on the first Saturday of June and December.
Does a Louisiana notary require a seal?
No, Louisiana notaries do not need to have a special seal. But every notarized document must have the following information typed, printed, or stamped on it:
Your name as it appears on your notary commission
Your Notary identification number, or state bar number if you are a licensed attorney licensed to practice law
The words "Notary Public"
Since this has to be on every notarial act many Louisiana notaries find it helpful to have this information on a stamp.
How much can a Louisiana notary public charge for performing notarial acts?
There is no fee schedule set by Louisiana notarial law.
Can I perform remote online notarizations in Louisiana?
Yes, Louisiana notaries with current commissions are permitted to perform remote online notarizations (RON) as long as they meet specific requirements.
You will need to complete an online remote online notarization instruction course. Once you have finished the course, you will need to pass a quiz.
You need to decide what type of remote online notarization technology you will use for remote online notarizations. You can choose a provider from the state's list of remote notarization technology providers. You may select more than one provider if you wish.
To complete your registration for the RON, sign in to your online notary account and upload a PDF of your certificate from the quiz. Please note that this one-time fee of $100 is separate from any additional fees imposed by the remote online notarization provider.
Following the successful completion of the RON registration, notaries will have their records updated, so they're qualified to execute online notarizations remotely.
How much money can a notary make in Louisiana?
According to ZipRecruiter, the average annual pay (notary salary) of a Louisiana notary is $44,240. According to the same site, the average annual pay of a notary who becomes a Notary Signing Agent is $74,498, with the highest being $153,346.1
Can a Louisiana notary become a Notary Signing Agent?
Yes, Louisiana notaries who have completed the Notary Signing Agent certification program can become a successful Notary Signing Agent. You'll need to fulfill all of the requirements, including taking a course and passing an exam, and having an Errors & Omissions insurance policy.
Is there a demand for Notary Signing Agents in Louisiana?
Yes, there is a demand for Notary Signing Agents in Louisiana. In particular, lenders, title companies, and other organizations use Notary Signing Agents to perform important document-signing services remotely. Having a Notary Signing Agent certification can open up job opportunities for notaries in Louisiana and beyond.