How to Become a Notary in Arizona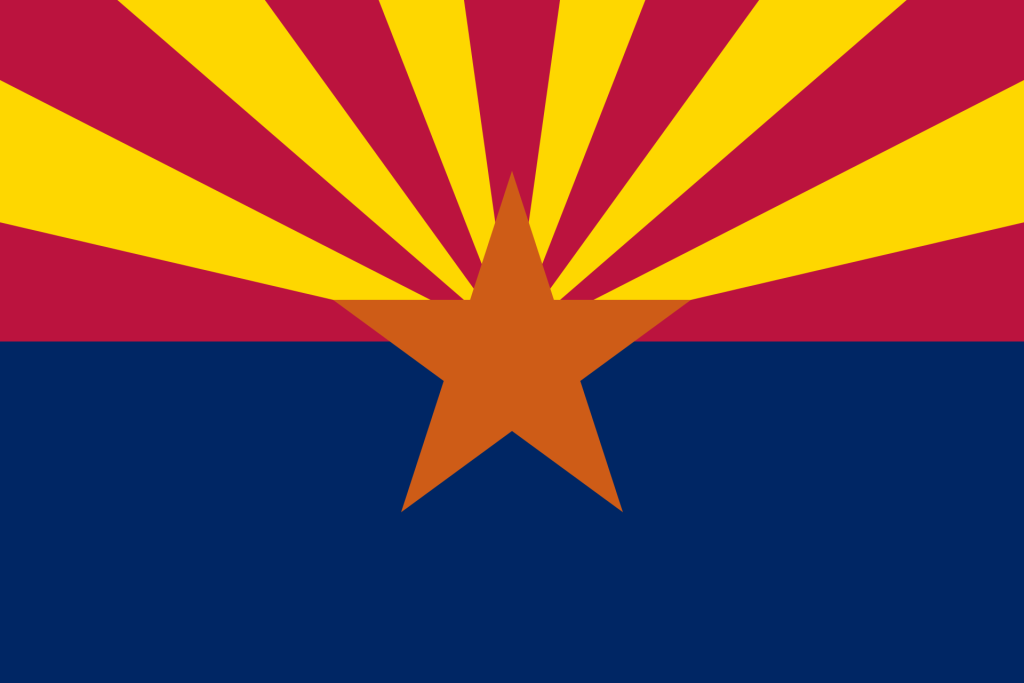 Are you interested in becoming a notary in Arizona? Being a notary can be an incredibly rewarding experience, allowing you to serve your community by providing important services like witnessing signatures, certifying copies of documents, and administering oaths. However, it's also an important responsibility that requires careful preparation and adherence to the state's laws for notarizing documents. To help those who are considering or actively pursuing this role, we've put together this comprehensive guide on how to become a notary public in Arizona. In it you'll find everything from the educational requirements and application process to useful tips for being successful as a notary. So if you're ready to begin your journey toward becoming an officiant in The Grand Canyon State—let's get started!
What are the requirements for becoming an Arizona Notary Public?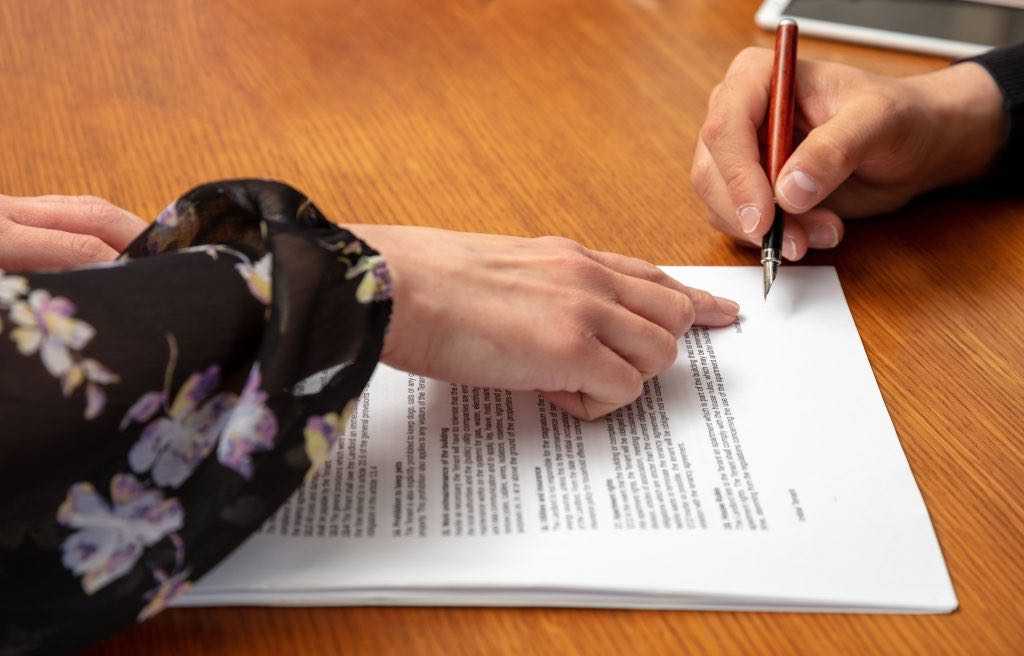 Arizona notary law states that to become a notary public in Arizona, you must meet the following requirements:
Be a resident of Arizona.
Be 18 years of age or older.
Be able to read and write the English language.
Be a United States citizen or legal permanent resident of the United States.
Not have a felony conviction unless your civil rights have been restored, or a have a conviction of a lesser offense involving moral turpitude or of a nature that is incompatible with the duties of a notary public.
What can Notaries do in AZ?
Arizona notaries public can perform notarial acts including acknowledgments, jurats, copy certifications, and oaths and affirmations.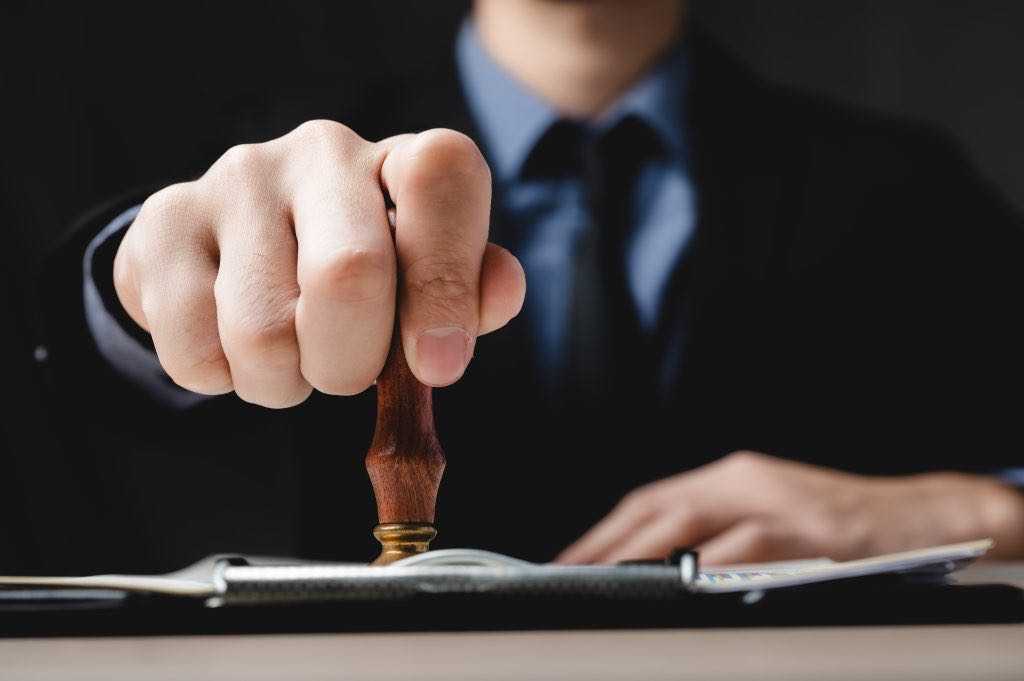 How to get an Arizona notary public commission.
There is a specific Arizona notary application process.
To get an Arizona notary public commission, a notary applicant must submit an application to the Arizona Secretary of State along with the following items:
Notarized Notary Bond
$43 filing fee in the form of a check or money order
Additional information, if requested.
These documents must be filed by mail and the standard processing time is four weeks. You'll receive your notary commission certificate via email. Once you receive this certificate, you can purchase your Arizona notary stamp (also called an official notary seal).
How do I renew my Arizona notary commission?
The renewal process is the same as the original application process. If the notary's commission expires before the renewal, then the notary cannot notarize until the new notary commission is approved. Also, the notary must purchase a new seal for all renewals because the Arizona notary commission expiration date will change.
How much does it cost to become an Arizona notary?
The first cost is the Arizona notary application and bond filing fee of $43.
The $10,000 notary bond should cost between $40-$50 from a licensed bond or insurance company.
When buying notary supplies, prices can vary depending on the products you choose. A typical notary stamp should cost approximately $15-$25, and a journal could set you back anywhere from $10 to fifty dollars. Additionally, other materials such as pens, post-it notes or spare ink for your stamp may also be necessary additions to your arsenal of essentials!
Is notary training required to become a notary or renew an Arizona notary commission?
No. Notary training is not required to become an Arizona Notary. However, it is highly recommended that all notaries receive proper training to ensure that they are familiar with the laws and regulations regarding their duties. There are several programs available to provide this type of education.
Is a notary bond required to become a notary in Arizona?
Yes, a notary bond is required to become a notary in Arizona. The bond must be in the amount of $10,000 and is provided by a surety company approved by the state. The bond will protect those who may suffer financial loss as a result of any wrongful acts committed by the notary.
Is a notary errors and omissions insurance policy required to become a notary in Arizona?
No, an Arizona notary errors and omissions policy is not required. However, it is strongly recommended that all notaries purchase an E&O policy to protect them from any potential liability related to their duties as a notary.
How long does an Arizona notary commission last?
Arizona notary commissions last for four years and can be renewed up to sixty days before the expiration of a current notary commission.
How do I become a remote online notary in Arizona?
Aspiring Arizona remote online notaries (sometimes called an electronic notary) must have current active notary credentials and familiarize themselves with the relevant Administrative Rules before completing their applications. This will ensure they're well-prepared to conduct secure digital transactions as an authorized expert!
After knowing the rules, you must contract with a vendor that provides the technology that you intend to use to perform electronic and/or remote notarizations that meets the requirements of the state. A description of the technology that you will use and the specific vendor you contract with must also be listed on your application.
There is no additional application fee to become a remote online notary.
Do I need to purchase a notary stamp in Arizona?
Yes, Arizona notaries are required to purchase a stamp that meets the state specifications and imprints their information, including name, commission expiration date, commission number, county of appointment, and the phrase "notary public." The stamp must be affixed to any documents that require notarization.
Is a notary journal required in Arizona?
Yes, Arizona notaries are required to keep a journal of all notarial acts performed. The journal must include the date of the transaction, a description of the document, the type of notarial act, the name and address of each person involved in the transaction, a description of any identification presented, and other pertinent details.
How much does an Arizona notary public charge for notarial services?
The maximum fee that an Arizona notary public can charge is $10 per notarial act.
How much money does a notary make in Arizona?
According to ZipRecruiter, the average annual pay of an Arizona notary is $59,336. According to the same site, the average annual pay of a notary who becomes a Notary Signing Agent is $94,146, with the highest being $191,005.1
How do I become a notary signing agent in Arizona?
To become an Arizona Notary Signing Agent, you must have an active notary commission. It is highly recommended that you also take special classes on loan document signings and get certified.
In addition, comprehending the requirements of each signing process is essential to your success. Moreover, devoting time to studying how to promote can result in more profitable possibilities than just relying on word-of-mouth referrals alone.
After you have completed all of the steps that are required, you can start working as an Arizona Notary Signing Agent.
As a Notary Signing Agent in Arizona, you can discover various loan signings from escrow companies and financial institutions. It is essential to remember that when handling document loan signatures, both the laws of your state and extra regulations from any additional involved states must be adhered to for legal compliance.
A career as a Notary Signing Agent in Arizona can be very rewarding, but only if you understand and follow all the rules. With the right education, any Arizona notary who has an active commission in this state can be successful!