How to Become a Notary in West Virginia
Are you a West Virginia resident interested in becoming a notary? If so, you've come to the right place! In this blog post, we'll walk you through everything you need to know to become a notary in your state. We'll cover the requirements, the application process, and what you can expect once you become a West Virginia notary public. So if you're ready to take on this important role, read on!
Who can become A West Virginia Notary Public?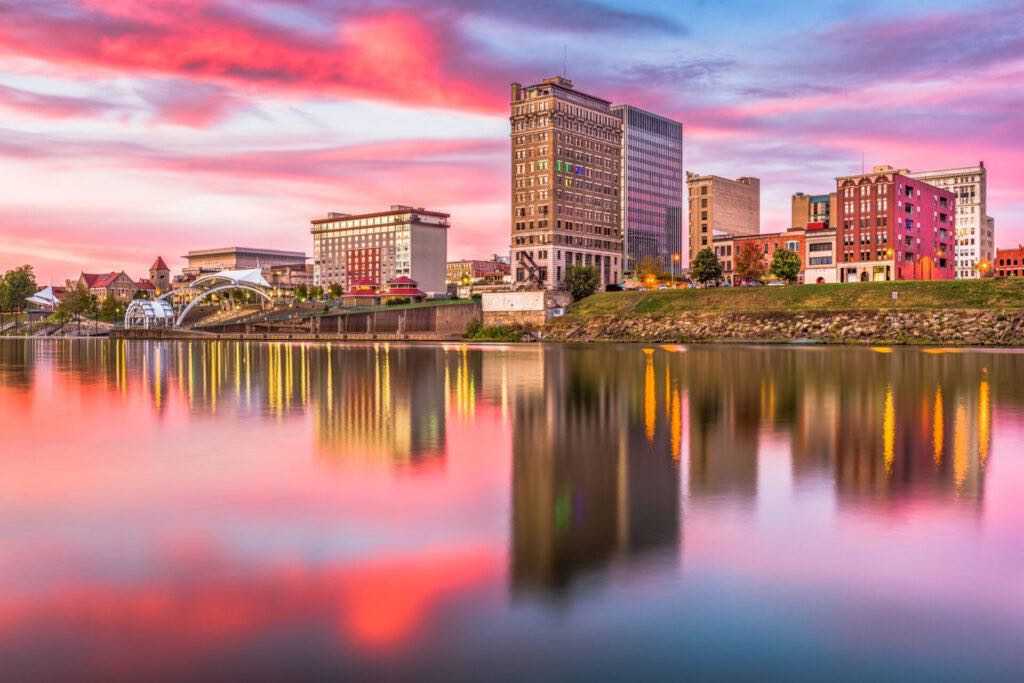 To become a West Virginia notary public, you must:
Be at least 18 years old;
Be a citizen or permanent legal resident of the United States;
Be a resident of West Virginia or a resident of another state who works at an office address within West Virginia;
Be able to read and write English;
Have a high school diploma or its equivalent;
Not be disqualified from receiving a commission.
What disqualifies West Virginia notaries?
Failure to comply with the West Virginia code.
A statement that is not true or an omission in the application for a commission as a notary public submitted to the West Virginia Secretary of State.
The applicant or notary public must neither have been convicted of a felony nor any crime associated with fraud, dishonesty, or deceitful behavior.
If the applicant or notary public is found guilty, admits to liability, or faces disciplinary action due to any intentional fraudulent activities they have participated in involving dishonesty and deceit.
The failure of a notary public to meet any obligation mandated by the West Virginia code, the West Virginia Secretary of State's regulations, or laws at either the federal or state level is an offense.
If a notary public lies or uses false information to make it seem like they have a right or duty that they do not have
Any breach by a notary public of the West Virginia Secretary of State's regulations regarding their role as a notary public
Denial, refusal to renew, revocation, suspension, or conditioning of a notary public commission by another state.
Failure of the notary public to maintain an assurance.
Charging more than the maximum fees
Failing to alert the West Virginia Secretary of State regarding alterations in your name or address
What is the process to become a West Virginia notary public?
Step 1: Read the Notary Public State Law.
The Revised Uniform Law on Notarial Acts is a set of rules that governs how notaries public work and how to perform notarial acts. On the application, notary applicants will sign an oath saying that they have read and understand the requirements in the West Virginia notary law and will follow them.
Step 2: Complete the Online Application.
There are different applications for new notaries, current West Virginia notaries public who want to renew their commissions, state or local government notaries, and current notaries that want to perform electronic notarial acts.
Step 3: Receive Commission Letter and Verify your Official Seal.
Carefully review your commission letter and its accompanying seal to ensure accuracy. Your name and address information should match what appears on the Official Seal, as any corrections must be immediately brought to the Notary Division's attention. You must order a stamp with precisely the details provided in the Commission Letter for legitimacy purposes.
Step 4: Order Rubber Stamp Notary Seal.
You need to order a rubber stamp with your official notary seal. You can find a company that makes these online or in the yellow pages under "West Virginia Notary Stamp," "Rubber Stamps," or "Office Supplies." Make sure to give the company the exact information from your commission letter and remind them that it needs to meet state specifications.
Step 5: Receive Notary Commission Certificate and Notary Handbook.
Receive your commission certificate, valid for five years, and your notary handbook. Once you receive your commission certificate (which includes your commission expiration date), you can begin notarizing documents. But make sure you know what to do before you start notarizing documents.
Step 6: Learn the Notary Handbook.
Remember that it is your responsibility to know how to notarize documents correctly. If you do it wrong, you could be held responsible for any money lost. Look at the handbook so you know what to do, and keep it close by when you are working as a notary. Every document that you notarize must have the proper form included with it.
How do I renew my notary in WV?
To ensure that your commission stays active, you must apply for renewal at least two weeks before its expiration date. However, applications will not be accepted if they are submitted more than 60 days before the end of the term.
How much does it cost to become a notary in West Virginia?
A $53 notary commission filing fee is submitted along with the application.
Getting the items necessary to work as a notary will require an initial investment.
The cost of your chosen items could range widely, depending on your selection.
A notarial seal (also known as a stamp) is typically priced between $15-$25, while a notary journal can set you back from $10-$50.
Don't forget essential notary supplies such as pens, sticky notes, and extra ink for your stamp!
How long does it take to become a notary in West Virginia?
It will take about two weeks for your West Virginia Notary application to be processed.
Are any exams or notary courses required to become a notary in West Virginia?
No, there are no exams or notary courses required.
Is a notary surety bond required in West Virginia?
No, West Virginia, notaries are not required to carry a surety bond.
Is a notary errors and omissions insurance policy required to become a notary in West Virginia?
No, a notary errors and omissions insurance policy is not required by the state.
However, it is highly recommended that all West Virginia Notaries purchase an E&O policy to provide financial protection from any potential negligence or mistakes made while performing their job as a Notary Public.
With an E&O policy in place, you can have peace of mind that your insurance provider will cover any claims made against you as a notary.
An E&O policy typically costs between $50-$100 annually and covers up to $25,000 in damage or loss.
As with all insurance policies, it is important to read the fine print before purchase.
Can I perform remote online notarizations in West Virginia?
No, remote online notarization (notarizations done for a remotely located individual over a webcam) is not currently allowed in West Virginia.
West Virginia does allow electronic notary services, which include electronic signatures on electronic records, but these must still be done in the physical presence of the notary public.
How long is the term of a notary public commission in West Virginia?
The Commission's term as a notary public is five years unless the commission is resigned by the notary public or revoked by the state.
How much can a West Virginia notary public charge for performing notarial acts?
A West Virginia notary public can charge up to $10 for each notarial act.
How much does a notary make in the state of West Virginia?
According to ZipRecruiter, the average annual pay of a Massachusetts notary is $56,178. According to the same site, the average annual pay of a notary who becomes a Notary Signing Agent is $89,498, with the highest being $180,822.1
Can you be a notary signing agent in West Virginia?
Yes. Although loan signings originating in West Virginia require attorney involvement, there is ample opportunity to perform loan signings for loans for properties outside of the state. These would apply to the applicable law of the other state.
There is no state-specific certification for notary signing agents in West Virginia, but there are notary training courses available from private companies that will teach you about the process and prepare you for success. You should take a signing agent course before applying to become a notary in West Virginia.