The Best Notary Tools for Notary Signing Agents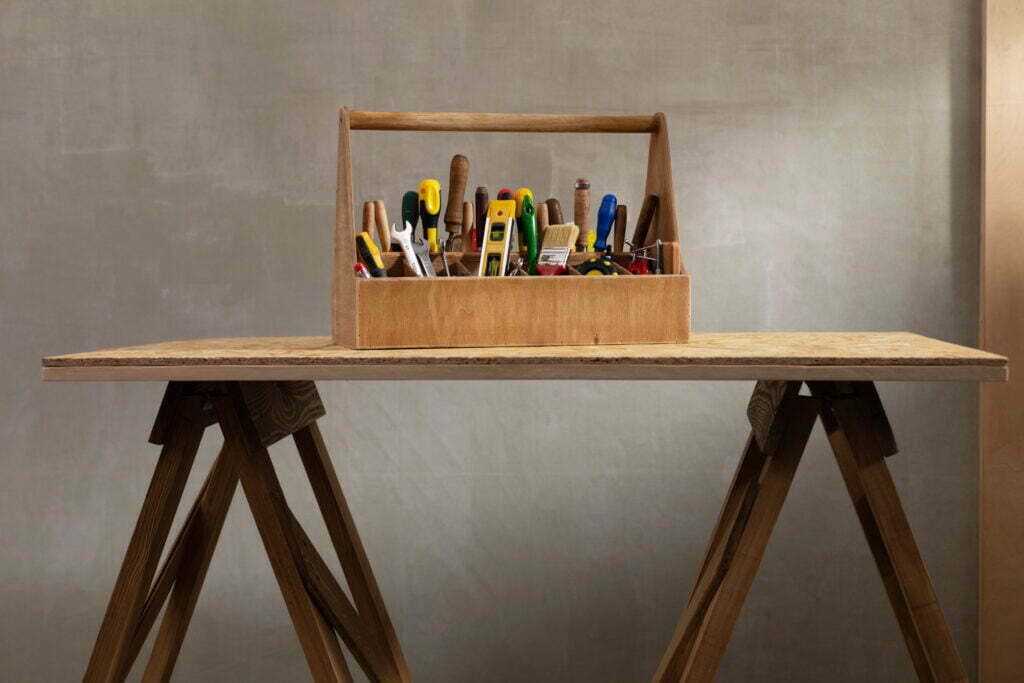 Notary signing agents are essential professionals who facilitate the legal process of document notarization. They must be knowledgeable and well-equipped with the right tools to safely and securely complete a notarization. To ensure you have all the necessary tools to do your job right, we've put together a complete list of the best notary supplies for notary signing agents so that they can stay organized and run their small businesses.
Notary Stamp / Notary Seal
Notaries must put their stamp or seal on documents, so a quality notary stamp or embosser is essential. You'll want one that's durable, easy to use, and imprints your credentials onto the document. A backup seal would also be great if your state allows you to have one. If your stamp breaks or wears out and you don't have a backup seal, you will have to wait to get a new seal. It might take some time, so your notary public business might be delayed as you wait for a new one.
Also, bring a bottle of stamp ink because you might need to refill the ink for your seal on the go.
Last update on 2023-09-21 / Affiliate links / Images from Amazon Product Advertising API
Notary Journal
Keeping an accurate and secure record of each notarial act is essential for any notary signing agent, so having a good-quality journal is vital. Look for tamper-proof ones have lots of pages, and are durable enough to survive long-term use. Also, bring a backup journal in case your journal gets packed in the middle of a loan signing. Some notaries prefer a hard-cover journal to serve as a mini table, like a clipboard, in situations where the signer might not be able to sit at a table (e.g., in a hospital bed). However, we don't recommend using the journal for this purpose because of all the private information it contains.
Last update on 2023-09-21 / Affiliate links / Images from Amazon Product Advertising API
Loose Acknowledgment and Jurat Certificates
It is a good idea to have a supply of these forms. We recommend checking with your state's notary website to see if they have downloadable pdf files and then printing a stack of them. You can also order pre-printed certificates from a reputable notary supply vendor.
These are useful in loan signings where the signers are in different locations signing at different times. You'll have to use these forms if you're conducting a loan signing for the second or later signer. They are also used for correcting errors if the lender lets you know that a mistake was made on the original notarial act.
Blue and Black Pens
You need to have several quality pens available when performing notarizations, so having a supply of quality blue and black pens is essential. Most title companies require blue ink for signatures, but you might run into one that wants black, so it's essential to have both so that you're ready to perform loan signings.
Some signing agents like to give their clients a better signing experience by using higher-quality pens such as the TUL medium point gel pen or the Pilot G2 gel pen, but standard Bic pens are acceptable.
You may want custom pens made with your name and phone number. This will help people remember you and also help you advertise your business. If the borrower needs more notarizations, they may request that you return to their home.
Whichever pens you use, you must have a lot of them. They might stop working, or you might accidentally leave them at a signing. You'll have to have enough on hand to complete all of the signings you have planned for the day, and you can't assume that your clients will have them, especially if you are meeting in a coffee shop or the signers are in the middle of moving and have everything packed up.
Last update on 2023-09-21 / Affiliate links / Images from Amazon Product Advertising API
The Notary Bag
Some notaries prefer to carry a briefcase, while others use messenger or other folio-type bags. Just be sure it locks, or you have another way to follow your state's rules about protecting your seal and journal. It also needs to be large enough to carry your supplies, at least a few sets of loan documents (two copies of each), and can hold legal-size paper. It's even better if it has many pockets or dividers to organize all items listed on this page.
Make sure you purchase something that looks professional, keeps your documents safe, and lasts. Some leather briefcases last only a year, while aluminum briefcases can last three years or longer. Your clients will see your bag and know your bag is holding their important documents, so it should be kept clean and nice.
And if you're worried about weight, remember that in most cases, you're only walking from the curb to the front door of the signer, so the weight of something more durable shouldn't be too much of an issue for most people. Some bags come on wheels or have shoulder straps. You can also use a luggage cart if your briefcase is too heavy.
Last update on 2023-09-21 / Affiliate links / Images from Amazon Product Advertising API
Tools to Ensure a Properly Executed Notary Transaction
Some states require additional tools to perform notarial acts. They might also require thumbprints for specific documents. In that case, you'll need to have an Inkless thumb printer.
Other states have precise requirements for the notarial wording in the certificate. For example, all jurats performed in California must include a disclaimer statement no matter what state the document is intended for.
So, it's handy if the notary public carries a stamp containing the required disclaimer. In addition, stamps for the entire notarial certificates that include the required disclaimer are also recommended. That way, you won't have to attach a loose certificate if there is an issue with the certificate on the document, and there is room to stamp another. You also won't have to staple a loose certificate to the paperwork, which is something lenders do not prefer.
Last update on 2023-09-21 / Affiliate links / Images from Amazon Product Advertising API
Business Cards
A business card can still be a valuable way to market yourself professionally. Business cards are essential advertising tools. They help people remember you. Always have a business card on hand to give to people.
Always include your business card when you return loan documents. When you start working with a company, it is a good idea to return more than one business card. This way, if you did a great job, other agents in the office will have your information. Place your cards on the top of the loan paperwork (in the binder clip above the check) when you return them, so they are the first thing people see.
You should use professional business cards to give people the impression that you provide quality services. Don't make a business card from your home computer.
The Best Printers for a Loan Signing Agent
When picking a printer for loan documents, remember that you'll need to print many pages. Most notary signing agents prefer using a Brother or Hewlett-Packard laser printer. You'll want one with two trays (called "dual tray") to print legal- and letter-sized documents in the same print job because some loan packages will require this.
The "dual tray" feature means the printer has two drawers – one for letter-sized paper and one for legal-sized paper. This lets the printer print both paper sizes while keeping the original document in order. Unfortunately, the documents don't usually come in only one size of paper or with different sizes of paper separated into different files. And every company seems to have its way of organizing its documents, so you'll always be in for a surprise.
Inkjet printers aren't ideal because they print slowly, the ink costs more money, and the county clerk can't record some documents if they're printed on inkjet paper.
Last update on 2023-09-21 / Affiliate links / Images from Amazon Product Advertising API
The Best Scanners for a Loan Signing Agent
Title companies and other closing companies require loan signing agents to provide scan backs of documents. So, you'll need a scanner.
Last update on 2023-09-21 / Affiliate links / Images from Amazon Product Advertising API
Errors and Omissions Insurance
Finally, having the right errors and omissions insurance (E&O) is essential for any notary signing agent. E&O policies help protect you from risks associated with your work, so it's crucial to ensure that you maintain the appropriate coverage.
With the right tools, you'll be able to complete notarizations quickly and accurately. Make sure you have these items on hand before starting your next job as a notary signing agent! Good luck!